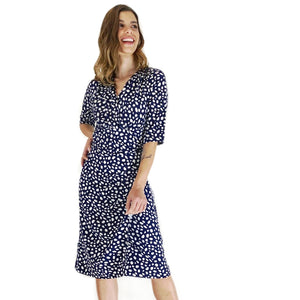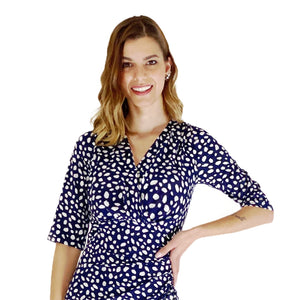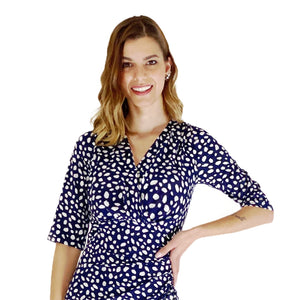 Pebble Ruched Dress
This Bold & Beautiful dress from Rebecca Ruby will have you smiling all year long.
With a classic Dark Blue and Ivory white Contrast these colours are a classic combination that can be worn on it's own or accentuated with colour.
It has a silky smooth surface that drapes naturally and feels great to wear.  This dress is easy to care for, doesn't crease and is very versatile. It is perfect for work or play. 
With the double overlay at the waist, this dress flatters ANY figure.  This Dress will be a welcome addition to the wardrobe.
Proudly Made In Australia!