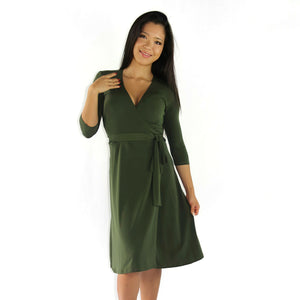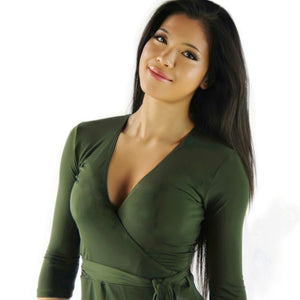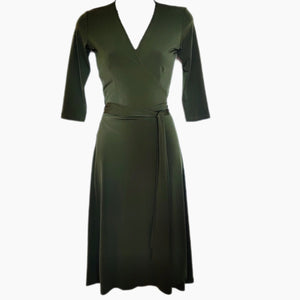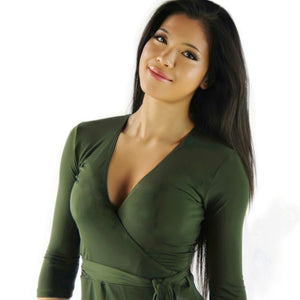 Forrest Wrap Dress
The Classic Wrap Dress In a beautiful Forrest Green! 
A stunningly designed dress made of Silky Smooth Poly Spandex.
This three-quarter sleeve Wrap Dress falls naturally to flatter your curves, and the Signature Sash is tied at the waist to accentuate your figure!
So simple to maintain, perfect for travel, and folds up super small!
This dress is ideal for a variety of occasions! Work, celebration, travel, wedding, or simply having fun! You'll fall in love with this stunning Forrest Green Wrap Dress!
It has an adjustable V-neck for a stunning neckline and a tie belt to cinch in the waist. Complement this fine piece of boutique fashion with a few pieces of jewellery, and for those cold winter days, add a bandeau or camisole underneath.
Proudly Made in Australia