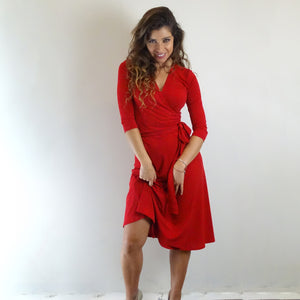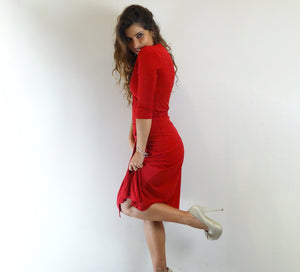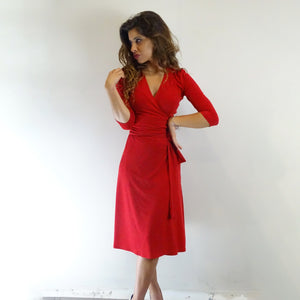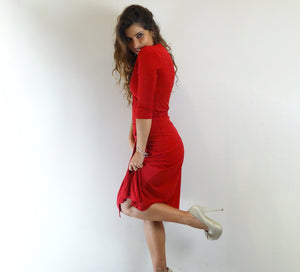 Ruby Red Wrap Dress
The iconic RR Wrap Dress in Classic Red!
Get your size while stocks last! 
Perfect for those easy breezy days and a night on the town. This Beautiful  Wrap  Dress will have you feeling wonderful, elegant and gorgeous! 
Made from silky smooth poly Spandex, this stunning piece of boutique fashion falls naturally and will have you feeling cosy and snug. Use the signature sash to tie at the waist and to complement your curves. 
So easy to care for, never needs ironing and folds up super small! Great for travel. 
Made in Australia.