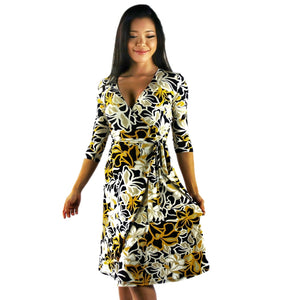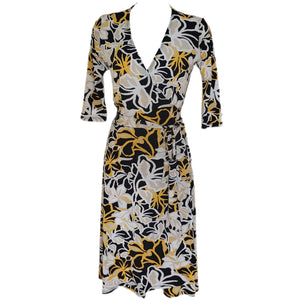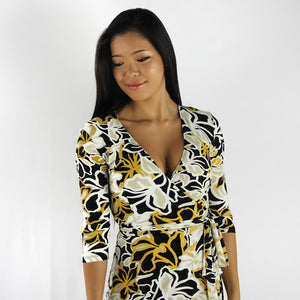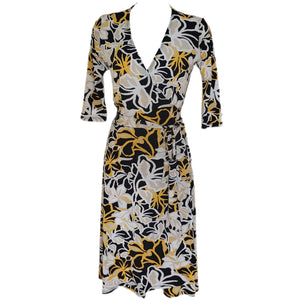 Zenya Wrap Dress
The Zenya Wrap Dress by Rebecca Ruby
This gorgeous Wrap Dress naturally falls to Compliment your Curves and the Signature Sash is tied at the waist to enhance your figure!
Featuring a magnificent flower motif in black, gold, and beige that is wonderfully contrasted and stunning!
It's ideal for a wide range of occasions! Work, celebrations, travel, or even a fun night out! You'll adore the silky smooth fabric and how this dress makes you feel.
It has a tie belt to bring in the waist and an adjustable V-neck for a gorgeous neckline. Add a bandeau or camisole underneath for those cool winter days, and complement this excellent piece of boutique fashion with a few pieces of jewellery.
Made in Sydney Australia. Made Ethically and with Love.
Cold Wash. No Ironing Required